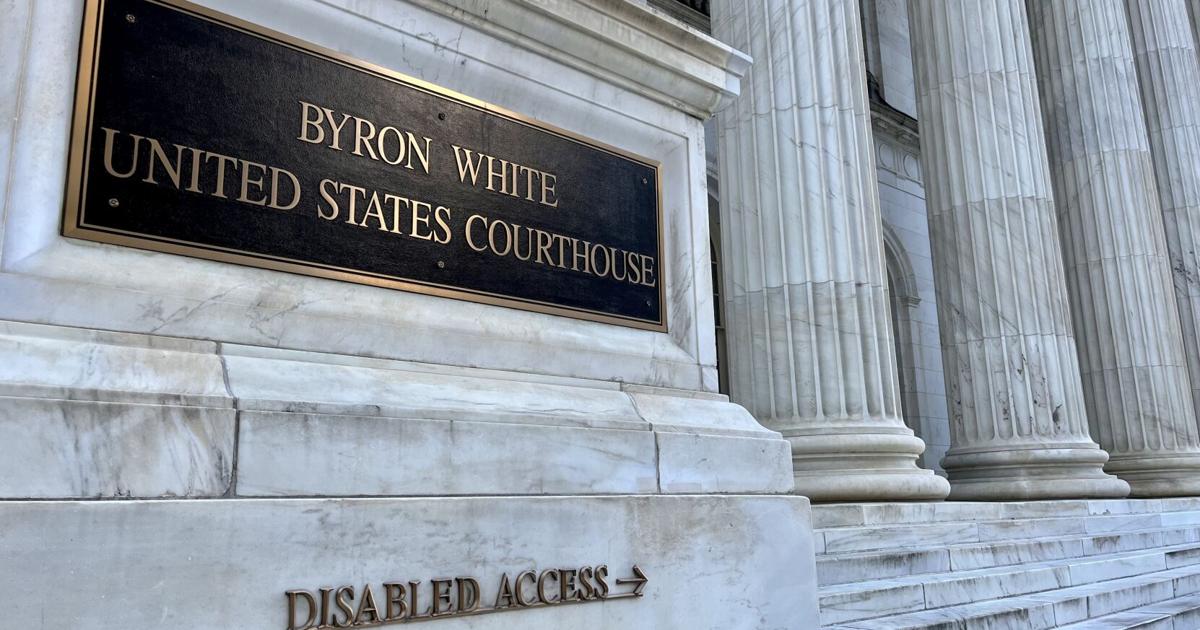 Even if a private arbitrator did not follow the agreed-upon procedures or explain her reasoning, a man could not ask a judge to order a redo of his age discrimination proceedings, the federal appeals court based in Denver ruled on Monday.
The effect of the decision was to clarify — and narrow — the ability of judges to step in and address unjust outcomes from the privately run arbitration system.
A three-judge panel of the U.S. Court of Appeals for the 10th Circuit acknowledged the case of Gary Waetzig presented an "open question" on an "underdeveloped legal issue." Specifically, if Waetzig originally dismissed his age discrimination lawsuit so arbitration could occur, did federal rules allow a trial judge to eventually overturn the arbitrator's allegedly unfair decision?
By 2-1, the panel said no.
Originally, Waetzig filed suit against his employer, oil services company Halliburton, for being laid off at age 66, allegedly in violation of federal law. He agreed to dismiss the lawsuit because he was required to arbitrate his dispute with the corporation.
An arbitrator eventually sided with Halliburton, but Waetzig returned to federal court, asking a judge to order another arbitration. He cited several ways in which arbitrator Florine L. Clark allegedly violated the rules of the arbitration:
• She did not give 10 days' notice of the hearing at which she expected the parties to argue their positions
• She did not record the hearing
• She did not explain why she decided in Halliburton's favor
Then-U.S. Magistrate Judge Kristen L. Mix agreed Clark did not follow the agreed-upon protocol and a new arbitrator needed to redo the hearing.
Halliburton appealed, arguing Waetzig only wanted a "second bite at the apple." Further, he had options to challenge Clark's decision that did not call into question Mix's authority to order a new arbitration — including by filing his request sooner.
Judge Timothy M. Tymkovich, writing for himself and Judge Allison H. Eid, concluded the circumstances of the lawsuit's dismissal prevented Mix from taking action. He honed in on the rule that enables judges to overturn a "final judgment." Because Waetzig dismissed his lawsuit without a judge ever ruling on it, there was nothing final to revisit.
Tymkovich left open the possibility that in "rare" instances, the lack of a judge's order can still make a case final.
"And perhaps we will 'know it when we see it,'" he elaborated. But, he added, Waetzig's case "is not it."
Judge Scott M. Matheson Jr. objected to the hole Waetzig found himself in. In Matheson's view, Waetzig could neither file a new lawsuit nor challenge the arbitrator's decision in any other way.
A dismissal that was not originally final "may later become final due to procedural developments," he noted. With arbitration complete and Waetzig unable to sue, the previous dismissal was final, Matheson wrote. Consequently, he agreed not only that Mix had the authority to order a new arbitration hearing, but that Waetzig should receive one.
The Washington Post reported in 2021 that employees in arbitration proceedings receive money only 1.6% of the time and awards are lower compared with cases that proceed in court. Law professor David Horton has written about how the U.S. Supreme Court took the 1925 Federal Arbitration Act and expanded the scope of this privately run justice system in the last several decades.
Reforms to arbitration agreements are needed, he argued in 2020, to "prevent private dispute resolution from becoming a black hole that swallows an ever-expanding swath of the civil justice system."
The case is Waetzig v. Halliburton Energy Services, Inc.