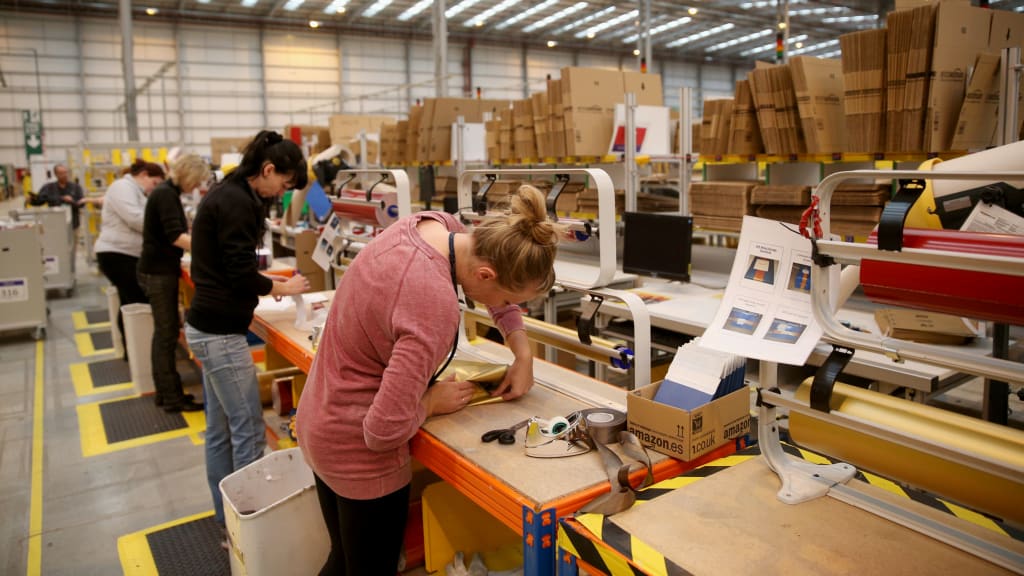 That handy address book that was once a staple in just about every U.S. household is a bygone relic in the wake of digital technology that has rendered paper and pens just about obsolete. And with the recent surge in home-buying and relocation, not only have addresses changed, but so has our opportunity for in-person holiday parties, making way for a new challenge this holiday season: gift-giving.
This problem has never actually been a hindrance for Amazon, with its $386 billion in annual revenue. And yet, it has created the solution that not only makes holiday shopping easier, but cheaper than ever. 
In a recent announcement, Amazon unveiled a new shopping feature available on mobile devices that enables shoppers to buy gifts for others with just the recipient's email address or mobile phone number. Anyone can easily buy gifts for others–no home address, gift-wrapping, or figuring out a time to get together required. But the brilliance of the simple feature isn't isolated to its ability to make gift giving easier for consumers, but also that it leverages Amazon's existing infrastructure. 
Unlike in-store shopping, those shopping on Amazon were already receiving purchases via mail. But now, the new feature enables consumers to cut themselves out as the middleman, and send the packages directly to their recipients without the one barrier to doing so: the home address. And no additional expenses of postage or even gift wrapping. And it's a genius lesson for any business and a move that every e-commerce company needs to copy. 
The process is nearly the same as making any Amazon purchase, but you check the box to denote that the item is a gift. Then at checkout, you have the option to let the recipient provide their address. Then all you need is a mobile phone number or an email address. And of course, like every other e-commerce platform, you also have the option to add a gift message. 
Amazon–unlike other e-commerce sites, from Target to Overstock, that center efforts to increase holiday sales around discounts and promotional offers–has effectively lowered the barriers to buying gifts. 
While Amazon focuses on improving user experience, competitors largely keep a singular focus on price, as if pricing is the primary factor that drives sales in consumer behavior. When in fact, pricing is not the most important factor in online shopping. What this does for Amazon is give its users an easy way to buy more people gifts, who they may not have purchased gifts for otherwise. 
Amazon, as an e-commerce giant, has an evident goal: To get people to buy more. But it doesn't seek to do this through the expansion of its product offering, increasing sales with upselling, acquiring repeat purchases through subscriptions, or even by offering products at the most competitive price. It does this by working to lower barriers to buying decisions–something it has done with this new shopping feature. 
What Amazon illustrates is that just because customers don't have any problem with what you offer, that doesn't mean there isn't a pain point they experience that you can't solve. Companies of all sizes need to seek innovative ways to remain in pursuit of their goal. Even billion-dollar companies like Amazon need to keep evolving and finding new ways to continue reaching their goal–if not, extending their lead. And those that do stay ahead of competition.
https://www.inc.com/kelly-main/amazons-new-shopping-feature-is-a-total-game-changer-why-every-business-needs-to-copy-it.html