Life Insurance: What Business Owners Should Know
4 min read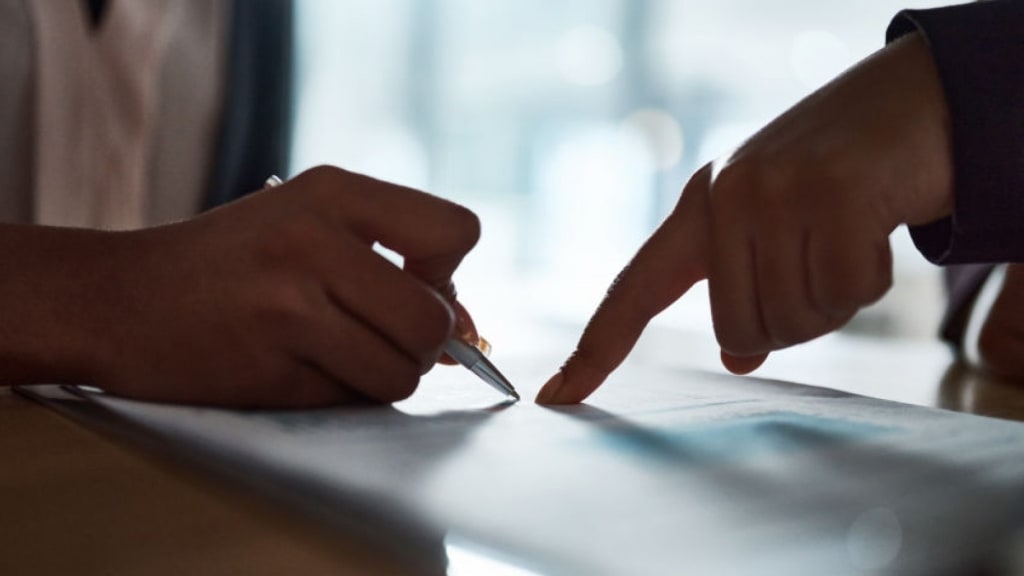 It is said that a quality life insurance policy provides "certainty in an uncertain world." Our world, the sea in which we sail, is marked by turbulent waters; many things can jeopardize our income, happiness, and financial security–a good insurance policy can be a kind of anchor in the storm.
Insurance policies are not to be viewed as true investment tools, but when properly chosen,  they can provide security, peace of mind, and a safeguard should you suffer an unforeseen medical event.
The best policies put the policyholder in the driver's seat. That is, the policy holder, not a bank or the government, plans how their money is going to work for them. The goal is to minimize risk, maximize financial options, ensure legacy or beneficiary support goals are met, and to utilize every legal option to minimize the tax impact on assets.
Some Facts:
Life Insurance is affordable: Approximately 80% of Americans find that life insurance cost about 1/3 of what they expected to pay. Note: according to a reputable Insurance Barometer Study, the average cost for a basic policy for a healthy 30-year-old is approximate $14 a month.

Approximately 55% of policyholders are under-insured: Studies show that more than half of policyholders have coverage limits of less than $100,000. A general rule of thumb for a policy designed to cover death-benefit needs is to multiply your annual salary by a minimum of 10.

Changes can be made to your policy: It is possible to make changes to your insurance policy as your means and needs evolve.

There are few penalties: In many cases, your premium rate will not change and your policy will not be canceled if you are diagnosed with a serious medical condition.

It is easy to qualify: In most cases, pre-existing medical conditions will not prohibit you from securing a life insurance policy.

Life Insurance can provide more than death benefits: A life insurance policy with Living Benefits provides the option to access your death benefit while you're still alive. Limits and stipulations vary; securing the advice of a professional is highly recommended.   
Death Benefits
Many people think Life insurance is only a death benefit. But that's only half of what a good life insurance policy can do. There are really two aspects to life insurance: 1) a death benefit and 2) a living benefit.
The death benefit aspect of life insurance policies is straightforward.
In short, a death benefit provides beneficiaries with a pre-determined payout after the policy holder's death. There are limits, but for most individuals of modest wealth, death benefits are not taxable and, as they typically do not have restrictions associated with probate, processing the benefit happens rather quickly.
There are exceptions, limits, and stipulations. A good policy will ensure that you are not under-insured, payout instructions are clear, the maximum amount possible maintains a non-taxable status, and that there is a sufficient payout for your beneficiaries.
Living Benefits
Also known as accelerated death benefits, these are riders attached to a life insurance policy that allow the insured to access a portion of their death benefits. The money accessed can impact the amount of death benefits available to your beneficiaries upon your death. However, if carefully planned and properly executed, Living Benefits will allow you to maintain sufficient payout coverage while providing a significant tax savings and income pool that can support your business and personal goals. In many cases, Living Benefits offer greater flexibility and more tax benefit than tapping funds from other long-term investment plans, such as a 401K.
An agent can help you make Life Insurance with a Living Benefits component part of your long-term financial investment plan.
Most individuals have medical insurance coverage because they recognize the risk associated with being uninsured. However, covering medical services and medications is only part of the cost associated with a catastrophic medical event. The Living Benefits aspect of Life Insurance can help cover expenses related to the following:
Chronic illness. A claim can be filed if diagnosed with a chronic illness that prevents you from performing two of the six basic daily issues noted here.

Terminal illness. If diagnosed with a terminal illness with a life expectancy of less than 12 months, Living Benefits can help cover the cost of experimental medicine or treatments not covered by traditional medical insurance.

Critical illness. Medical issues such as cancer, heart attack, stroke, blindness due to diabetes or kidney failure can qualify the insured for a lump sum benefit.

Long-term disability. In the event of the inability to earn an income, Living Benefits can help replace lost income.

Long-term care. Living Benefits coverage can help pay the cost of long-term care.
Before finalizing your policy choice, make sure you are clear on eligibility requirements, claim limits, the impact accessing death benefits will have on payouts to your beneficiaries, and possible fees associated with any of the above. As Benjamin Franklin wisely said: "A policy of life insurance is the cheapest and safest mode of making a certain provision for one's family."
https://www.inc.com/bharat-kanodia/life-insurance-what-business-owners-should-know.html