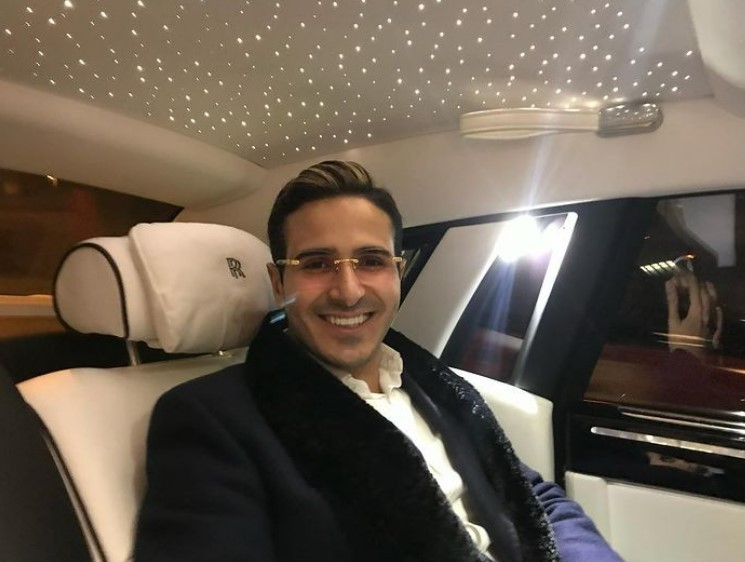 Simon Leviev, the subject of Netflix documentary "Tinder Swindler", has denied scam allegations and credits bitcoin profits for his lavish lifestyle. The Netflix documentary was released this month and has gained popularity worldwide, following the stories of three women who were said to have met Leviev on dating app Tinder. The women claimed that Leviev had proceeded to defraud them of hundreds of thousands of dollars after befriending them for months.
Leviev who had declined requests to be interviewed for the documentary has since denied the claims saying that he was not a scammer. He finally granted an interview to Inside Edition where he told his side of the story. According to him, he never lied to the women about being the son of a diamond mogul, nor did he scam them out of hundreds of thousands of dollars.
Bitcoin Funds Leviev's Lifestyle
Leviev is shown in the Netflix documentary presenting as a rich and charming son of an Israeli diamond mogul worth billions. His flashy lifestyle came with private jets, designer clothes, and 5+ stars hotels. The women in the documentary explained that Leviev had taken them on trips, where they had grown close. In some cases, leading to intimate, romantic relationships with the women.
Related Reading | Sling TV Now Accepts Crypto Payments For Monthly Subscriptions
However, in all three cases, Leviev would later inform the women that he was in danger, with his "enemies after him", asking to borrow money. The women in the documentary admit to lending him a combined total of almost $500,000 which Leviev never paid back. It is speculated that this is how the 31-year-old funded his luxury lifestyle. But Leviev has denied these claims.
BTC trading below $40K | Source: BTCUSD on TradingView.com
In the interview with Inside Edition, Leviev presents wearing a designer Dior shirt, with his girlfriend, Israeli model Kate Konlin, at his side. He explains that he is a business and had invested in bitcoin back in 2010 when the digital asset was worth next to nothing. Leviev declined to state what his bitcoin holdings are worth now but told the interviewer that the proceeds have been the way he has been funding his lifestyle.
Did He Do It?
Simon Leviev has denied any wrongdoing on his part. According to him, he was just a single guy trying to meet women on the dating app and "was surprised how many girls wanted me and how many girls offered to travel to meet me without them knowing me." He also denies ever presenting himself as the son of a billionaire diamond mogul, saying, "I'm a legit businessman."
The girlfriend, Kate Konlin, called this a "fake story", saying she didn't know how someone would say that. When asked if Leviev has ever tried to loan money from her, she replied that he has never attempted to do so.
Related Reading | Bitcoin Inflows On The Rise Despite Declining Prices
Leviev has never been officially charged in the three cases shown in the Netflix documentary. Although, Leviev had previously spent two years in Finland for defrauding three women. He was later arrested in 2019 for forgery, theft, and fraud charges, all of which he denied. He was sentenced to 15 months in prison for these crimes but was released after only five months for good behavior.
"I'm not a fraud and I'm not a fake," he told Inside Edition. "People don't know me so they cannot judge me. I'm the biggest gentleman in the world."
The women from the Netflix documentary say they are still in debt from all the money they lent Leviev and have since set up a GoFundMe campaign in an effort to pay off these loans, raising over $200K so far.
Featured image from AutoEvolution, chart from TradingView.com
"Tinder Swindler" Denies Allegations, Say Bitcoin Funds Lavish Lifestyle