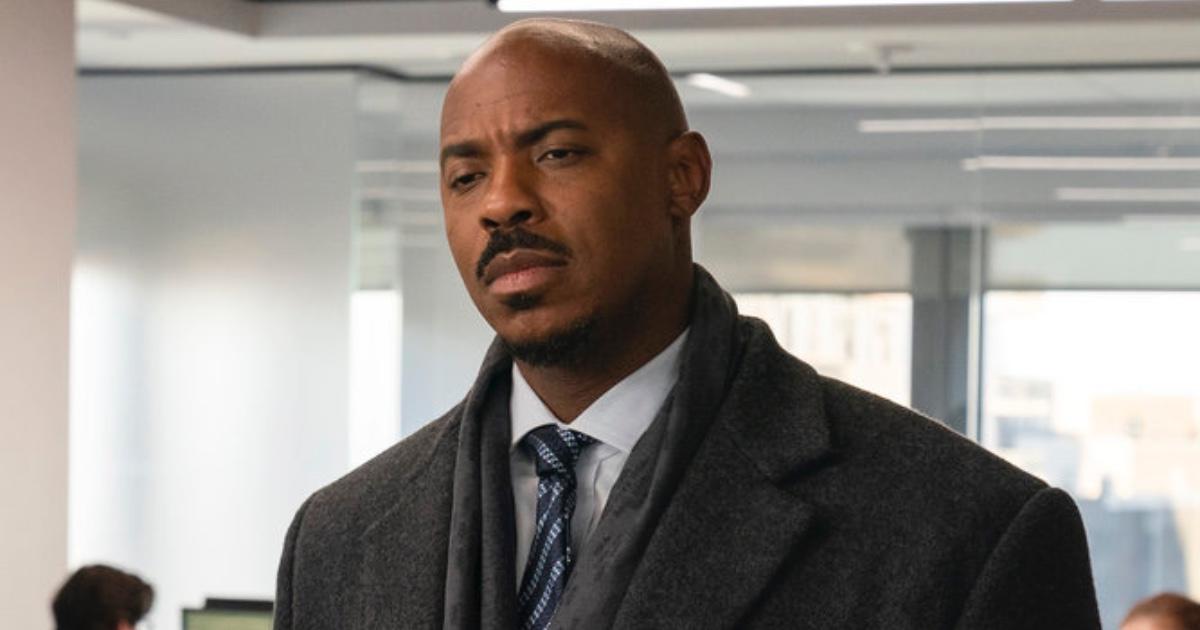 Mehcad Brooks' filmography includes roles on 'Supergirl' and 'True Blood.'
Mehcad Brooks may play Detective Jalen Shaw on Law & Order now, but he was pretty recognizable before landing the legal drama. One of Brooks' most known roles and his last role before Law & Order was as James Olsen/Guardian on The CW's Supergirl. What initially started out as Superman's best friend, and then Supergirl's best friend, turned into something much bigger. James soon joined Team Supergirl by way of his own superhero persona, Guardian. Brooks left the series toward the beginning of Season 5 but returned for the series finale in 2021.
From 2011 to 2013, Brooks starred on the USA Network series Necessary Roughness as Terrence King, the New Jersey Bobcats' star player. The series was based on the true story of female psychologist Dr. Donna Dannenfelser. It ran for three seasons before it was ultimately canceled. Necessary Roughness also starred Callie Thorne, Marc Blucas, Scott Cohen, Hannah Marks, Patrick Johnson, Karissa Lee Staples, and John Stamos.
Going back to the late 2000s, Brooks recurred as Eggs throughout the first two seasons of HBO's steamy vampire drama True Blood. A sensitive and artistic soul, Eggs felt immense guilt after he caused much harm after being taken in by Maryann Forrester. She would possess and control him. After Maryann's defeat, Eggs tried to turn himself in but is later shot and killed by Jason. He does appear in a flashback in Season 3, but that only made the situation more sad.
Unfortunately, this next role isn't less sad. Mehcad Brooks portrayed Matthew Applewhite at the end of Season 1 and all of Season 2 of Desperate Housewives. Matthew kills a high school student, Melanie. Throughout the season, it's believed that Matthew's brother, Caleb, killed Melanie. Later, their mother, Betty, finds out that Matthew was the one who did it. Just before Matthew shoots Betty, he is shot and killed by a police sniper. It makes me wonder just what Detective Shaw would think of this, but luckily, he's actually a good guy. If a Desperate Housewives reboot happens, it's safe to assume he won't be returning.
Some of Brooks' other roles include 2021's Mortal Kombat, 2011's Creature, 2010's Just Wright, and the Disney Channel Original Movie Tiger Cruise in 2004. He also had recurring roles on shows such as The Game and The Deep End. Once the WGA and SAG-AFTRA strikes come to an end, he will be returning as Jax for Mortal Kombat 2. Of course, Brooks will also once again be portraying Detective Jalen Shaw on the upcoming 23rd season of Law & Order. While waiting for the NBC drama to come back, there are plenty of shows and films to watch Mehcad Brooks in.